Ozone Generation Can Help with Commercial Fire Damage in Concord
4/11/2022 (Permalink)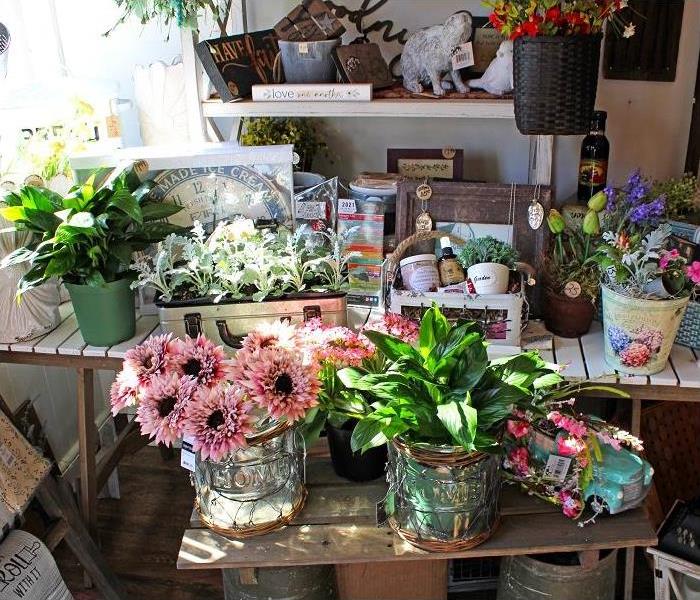 Even small fires can cause significant damage to your business. SERVPRO is trained and ready to restore your property.
SERVPRO Is Available for Commercial Fire and Smoke Restorations in Concord
One day things could be going as usual with your gift shop when suddenly your furnace malfunctions and a fire starts. Even if you or the fire department extinguishes the flames quickly, several problems could still result. One major issue with structural blazes is the partially combusted particles (or smoke) released during the burn.
The process of mitigating commercial fire damage in Concord often requires mitigating issues caused by smoke. When smoke touches cooler surfaces like your walls or ceilings, it can solidify and turn into soot residues. The smoke can also penetrate all porous materials throughout your structure and leave a burnt aroma. If a fire starts in your gift shop, any of your cloth or paper products could become sources of foul odors.
We can offer services to make your gift shop seem "Like it never even happened."
Structural Deodorization
Fire Damage Debris Removal
Water & Fire Damage Restorations
Content Cleaning and Deodorization
Our SERVPRO technicians can take the first steps to remove any burnt debris and clean any soot residues that contaminate the surfaces of your gift shop's building materials or contents. If foul odors remain once the restoration steps get taken, we can make efforts to deodorize your structure. We can use an ultra-low volume (ULV) or thermal fogger that can break deodorizers down into microscopic particles that can mimic how smoke moves through your building. We can also use an ozone generator that creates unstable O3 molecules that oxidize and neutralize malodor particles. We can use ozone machines to deodorize your structural components or your gift shop's products once they get packed out and moved to a separate location.
If your furnace ever causes a fire inside your gift shop, call SERVPRO of Concord at (603) 225-2825.