Cleaning and Removing Fire Damage to Bow Homes
9/17/2018 (Permalink)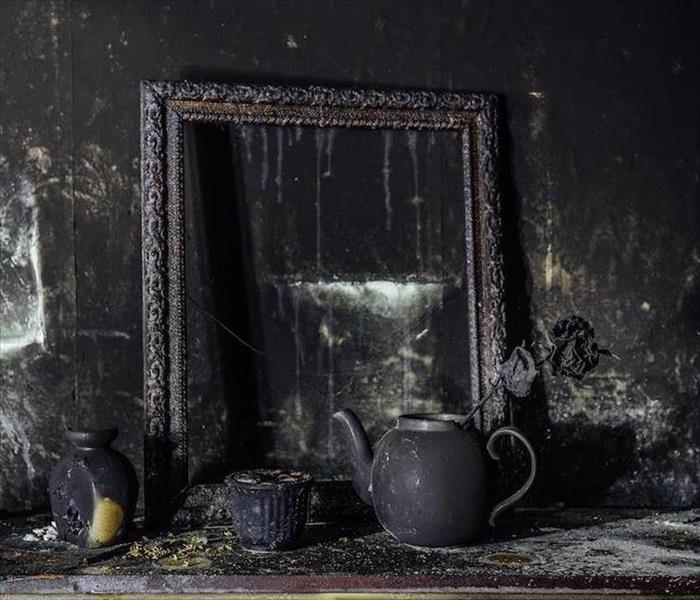 If your home has had a fire, contact SERVPRO to assess the structure and contents. The remediation process will start right after an investigation.
SERVPRO Technicians Understand the Damage That BOTH Smoke and Soot Can Cause to Your Home
Homeowners in Bow tend to worry more about storms than fires, but the weather this summer increased the risk for many residences. In a smaller town, fires may burn slightly longer since there is not a robust system of firehouses to support each other when multiple incidents happen.

Even with a longer burning fire, damage to Bow homes is still primarily smoke and soot-related. SERVPRO restoration teams examine key factors that help them determine what methods, tools, and products are needed to restore as much structural and personal property to its original, pre-fire condition.

First, technicians determine the type of surface. Non-porous surface, such as enamel paint, marble countertops, and metal covered appliances like refrigerators, resist penetration of smoke and soot residues. It makes them easier to wipe down and clean than porous surfaces such as latex paint, wood furniture, and wallpaper.

Next comes the age of the surface. New paint, fabrics, and carpets are more resistant to smoke residues than older materials. That makes them not only easier to clean, but also to remove odor-causing particles.

SERVPRO technicians also determine the temperature level in a fire. Higher levels of heat can warp and expand furniture items and force air pockets or bubbles into varnishes and paint. They also allow odor-causing particles to penetrate deeper into the wood. Highly heated air also moves through a home more rapidly than cooler air, spreading residues farther and causing more damage.

Moisture affects surfaces as well. Even a thin layer of water on a countertop can make residues harder to remove and even stain or 'yellow' surfaces more intently than if residues settle on a dry surface.

As they remove damaged property, the type of material which burned tells specialists what residues to expect. Synthetics such as plastics and carpet fibers leave a thick, sticky residue. It is difficult to remove without strong cleaning chemicals and a stiff brush or another agitation tool. Natural materials burn more quickly and evenly, leaving behind powdery residues on surfaces which can be cleaned with a dry sponge and a mild cleaning agent when needed.

Our restoration goal at SERVPRO of Concord is to return the personal and structural property of each home to its clean, pre-fire condition. If you have lingering odors or other effects from a recent fire, call us at (603) 225-2825 today to schedule an inspection.

Click here for more about Bow.