Call Our Fire Damage Technicians If Your Bow Home Experiences A Disaster
7/15/2019 (Permalink)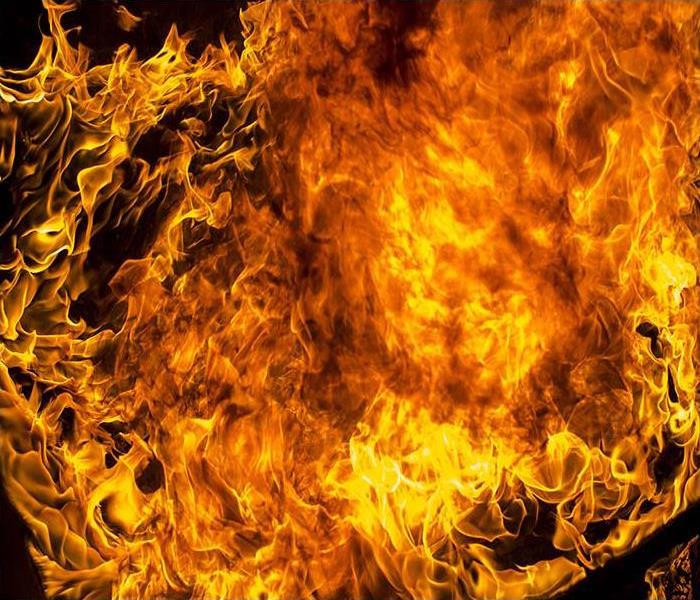 Call (603) 225-2825 immediately after the fire truck drives away to ensure a speedy and favorable outcome.
Separate And Conquer Fire Damage In Your Bow Home
No matter how hard you and your family members try to simplify, the quantity of furnishings, household goods, and personal items in your Bow home is significant. When even a small fire takes hold, those who extinguish it cannot worry about the effect chemical fire retardants and water might have on your possessions. Once the fire is out, not only do the structural components of your home need cleanup, but the contents need specialized attention as well.

After the first responders release it back to you, arrange for our team to assess your Bow home's fire damage. The sooner we arrive on your scene, the better the chance for our joint success. We might recommend a pack-out of both damaged and seemingly untouched contents as part of the comprehensive mitigation and remediation plan. Moving your possessions shields them from the residues disturbed and drifting during the on-site tasks. Soot is finely grained yet corrosive and abrasive, capable of accelerating damage to your portable possessions. Contaminated water also threatens to harm the contents further.

SERVPRO employs the Contents Claim Inventory Service (CCIS) to document what we move out using detailed lists, digital photos, and barcodes. The system permits us to share with you and your insurance company the evaluation of every item our production facility technicians complete and the next steps they suggest to clean, dry, deodorize, and restore the items.

As SERVPRO technicians complete processing of each item using their Institute of Inspection Cleaning and Restoration Certification (IICRC) training they package and store the goods in our climate-controlled storage area. We select different techniques appropriate to clean and dry different articles, following industry best practices. Examples include ultrasonic immersion tank cleaning for intricately detailed decorative items or window blinds. Freeze drying halts deterioration of papers and photos, removing water by skipping the liquid phase through the application of carefully controlled pressure in a vacuum.

The SERVPRO crews working at your home are unimpeded by furniture and boxes, able to rapidly remove the dirty water, clear away soot, determine whether charred surfaces need replacement, and follow a multi-step protocol to deodorize the space.

Allow SERVPRO of Concord to serve your fire damage remediation needs better by sorting tasks between on-site cleanup and production facility pack-out strategies. Call (603) 225-2825 immediately after the fire truck drives away to ensure a speedy and favorable outcome.
For more about Bow click here.