SERVPRO Brings in the Heavy Equipment to Dry Your Concord Home
11/15/2018 (Permalink)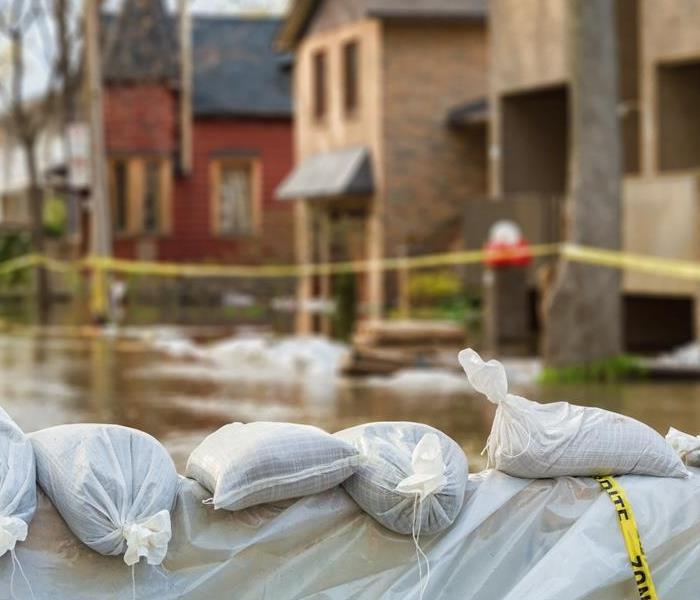 Long after the water recedes, the effects of water damage are still being felt. SERVPRO has the equipment and expertise to restore your home.
Professional Mitigation for Flooding in Your Concord Home
Whenever disaster strikes your Concord home, you want to make sure that the items and contents within the house get protected from the substantial risks present. Within a brief period, circumstances like flooding can spread throughout the property and affect not only these contents you wish to protect from harm but also countless structural components and materials that could oversaturate and ultimately fail. Taking care of the situation quickly is critical, but that requires advanced equipment used by experienced and highly trained technicians like ours.
Once flood damages have affected your Concord home, your entire property is at the mercy of a timeline where the situation continually gets worse for the structure and the items inside of it. Immediately, materials begin to soak up pooling water as they become exposed. Throughout a day, surfaces like drywall can become so overly saturated that they distort and erode. Fast action is necessary to prevent this degradation of your home.
Our SERVPRO professionals have the industry-leading equipment to make a difference. We strive to have advanced technology designed to make water restoration and mitigation more effective and efficient, which saves you money and time but also makes the job easier for our experienced technicians on-site. From the moment that we arrive, our team begins by assessing the damages your home has sustained and determining which of the extraction tools is necessary to overcome the excess. For substantial damages, our gas-powered pumps and truck-mounted pumps can remove water fast.
Drying the area is a critical component to slowing the damage before official restoration work begins. Our technicians utilize air movers to force moisture out of saturated materials and dehumidifiers to collect vaporized dampness and remove it from the area. Both of these machines integrate dry heat back into the environment, improving the efficiency and speed of overall drying efforts.
Our equipment plays a big role in the work that we do for our customers when recovering from flooding. You can count on our SERVPRO of Concord emergency response team to help preserve the structure and contents of your home with our quick response and advanced equipment. Give us a call today at (603) 225-2825.
Concord's nickname is 'the city in a coma.' Click here for more fun facts about Concord.