How Our Injectidry System Can Save Your Flood Damaged Home In Concord
12/4/2018 (Permalink)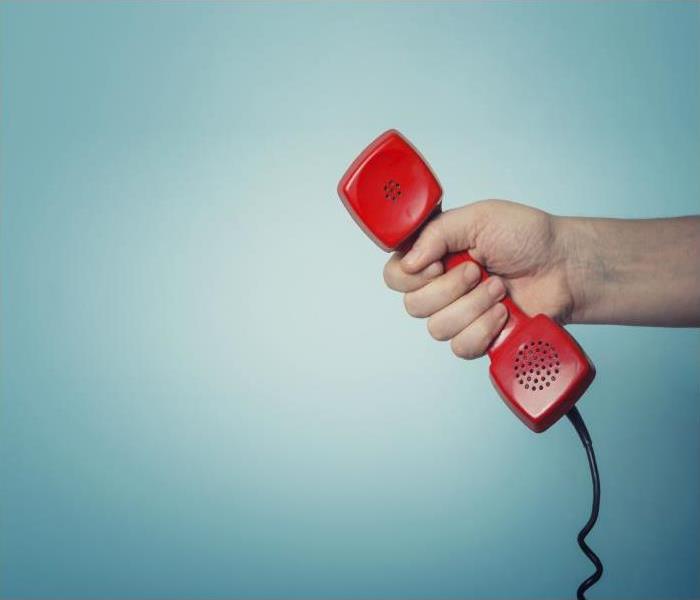 If you are ready to get rid of excess water with advanced drying equipment, then give SERVPRO of Concord a call!
Using A Injectidry System After A Flood In Concord
The weather is an unpredictable entity. You never know when a massive storm might hit you. This situation can result in a tremendous amount of water that can enter your establishment. Flood damage can be very detrimental to your hardwood floor. It can take forever to get rid of all the water and to repair the floor. Plus, it can take hours to mop or flush out excess water, and the longer the water stays on your floor, wall, and ceiling, the more damage that it can cause. The worst part is that flood water comes from the sewage system so there are a lot of toxins, chemicals, bacterias, and other contaminants that can be hazardous to your home.

Luckily, flood damage in the Concord area does not have to be a total nightmare. There is advanced equipment out there that can save your hardwood floor. For example, the injectidry tool is designed to get rid of moisture and water from the floor. The vac-it panel in the injectidry can draw out moisture that is deeply embedded in the hardwood floor and padding. It can also extract water from the wall and ceiling to allow optimal drying time. It puts out consistent pressure to dry out wet materials such as headers, plaster walls, tiles, and subfloor. As for difficult wet area like plaster walls, the injector dry can utilize negative pressure to extract the water. Because of its innovation and efficiency, it is often used by water restoration specialists to get the job done.

The injectidry requires extreme skills and experience to operate efficiently. The SERVPRO technicians are trained to utilize such advanced equipment to extract moisture from flood damage. The SERVPRO water restoration experts have used the injectidry system for many years. It takes high speed and accuracy to extract the maximum amount of moisture before any real damage can happen, which is why it is essential to call in the experts.

If you are ready to get rid of excess water with advanced drying equipment, then give SERVPRO of Concord a call at (603) 225-2825, and we can send our water restoration specialist to your residential establishment.
Click here for more about Concord.