Could SERVPRO be the Reason for Commercial Fire Damage Remediation Success in Bow?
12/13/2018 (Permalink)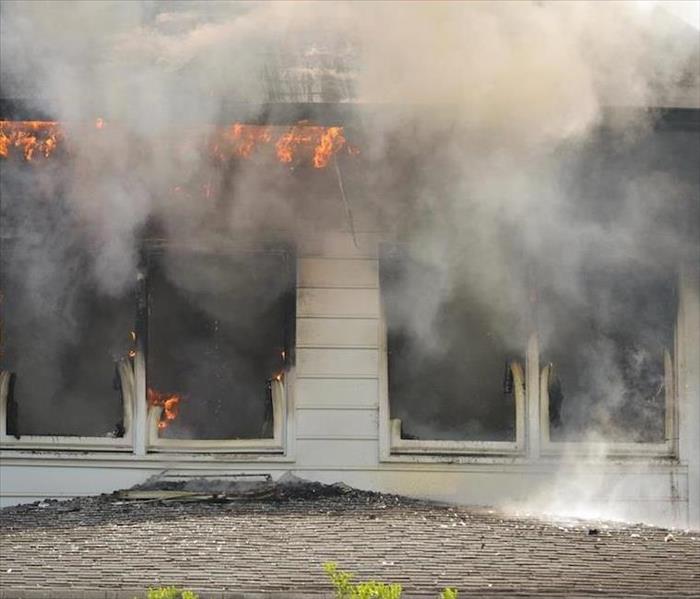 Foul odors can linger in your bed & breakfast hotel long after the fire damage has been restored. Contact SERVPRO to ensure odor removal.
Professional Fire Odor Removal For Your Hotel In Bow
The internet has numerous suggestions, ideas, tips, and fanciful instructions about dealing with odors on your property after a fire. Bow area business owners may even get motivated to attempt odor removal on their own, trying to save a few bucks. However, this often causes additional problems and ends with you calling a professional regardless.

You need to understand that calling a fire odor removal specialist in Bow provides you with the highest chances of successfully removing unwanted odors. Keep in mind that every fire damage situation is entirely different. Often requiring a different solution, depending on your specific situation. Someone getting lucky by using vinegar, baking soda, dry coffee grounds, and Febreze to remove smoke odors on their property does not mean that their solution is going to remove smoke odors from furniture in your hotel.

You can safely ignore most of what you read on the internet about removing smoke odors from your property. Save yourself a headache, your time and money are more valuable. Stop chasing someone's step-by-step instructions and avoid causing secondary damages that drive your guests away. It is easier and faster to obtain much better results by contacting a local restoration company, like SERVPRO. Gain access to IICRC-certified professionals that can help you remove smoke odors the right way and get smoke odors in your hotel under control after the first visit.

Removing odors from a specific location in your hotel can be a challenge, even for trained professionals who understand the different methods and techniques that make odor removal possible. It can take several attempts, using a variety of services to remove all of the tiny smoke particles that stick to surfaces found on your property. SERVPRO's cleaning and deodorization specialists put every resource available to work for you, turning every area of your hotel into a clean, welcoming environment that makes you and your guests feel great.

SERVPRO of Concord provides quality cleanup and restoration services for every customer in our local area. Take advantage of full-service solutions and 24-hour emergency response. (603) 225-2825

Click here for more about Bow.