Do You Struggle With Fire Damage in Bow After a Heating Unit Fire?
1/20/2019 (Permalink)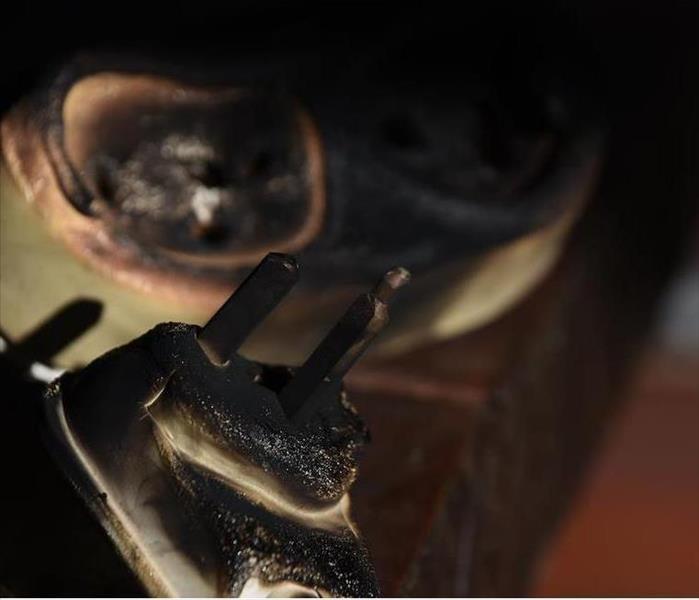 Space heaters are often necessary when it gets cold. But they can cause fire damage when they are not attended. Contact SERVPRO for remediation.
Cleaning and Removing Space Heater Fire Damage in Bow Homes
At this time of year, Bow residents are more interested in staying warm and saving money than worrying about a disaster like a fire. Cold nights and distracted homeowners though, can be a dangerous combination.

A space heater is a useful, money-saving way for residents to stay warm. The fire damage in Bow that can result from leaving one unattended needs a professional restoration team like SERVPRO to clean the damage and put everything back together.

In most space heater fires, the damage begins with the floor where the device failed or tipped over. Because of this, the physical damage from heat and flames results in more property that our technicians dispose of, rather than clean and remove smoke or soot damage. Depending on how long the fire burned, the damage can extend to the subfloor, and require more demolition and disposal. If there was a carpet or rug over the floor, it requires disposal as well. Team members can replace the sub-floor and floorboards if required.

Next, SERVPRO technicians examine nearby walls and ceilings for damage. Since the fire started at a lower point, more floor trim and drywall panels are physically affected. Team members remove the damaged panels for disposal, and then an inspector checks the wall framing behind them.

If they discover scorch marks on the wall framing, then technicians have options depending on the severity of the burned material. For surface damage only, they can use hand or powered sanders to remove the burned material without affecting the structural integrity. Covering the wall framing with new drywall only hides the physical marks. The burned material eventually begins to exude smoke odors and then the entire piece, and any new drywall soon requires replacing as well.

Every fire can be devastating to a homeowner. At SERVPRO of Concord, our goal is to restore every home to its pre-damage condition. If you are working through the results from a recent fire, contact us today at (603) 225-2825 to schedule an inspection or a service call from one of our teams.

Click here for more information about Bow.