Proven Tips to Flood Damage Remediation Success in Concord
11/10/2019 (Permalink)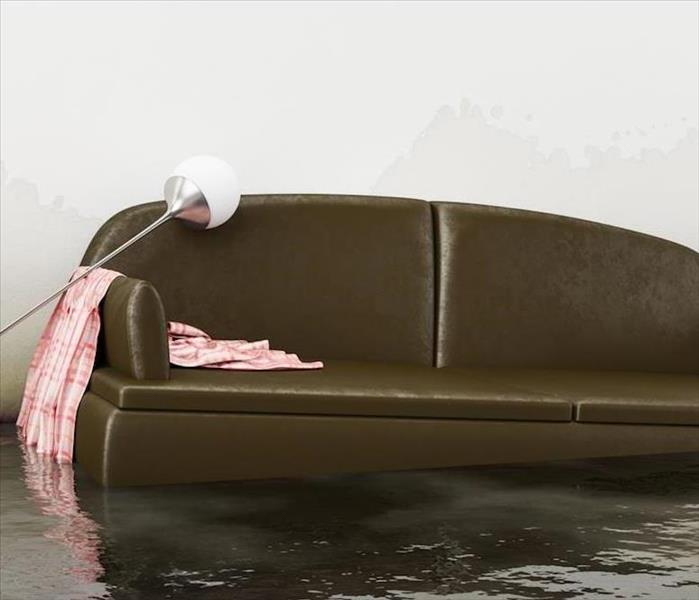 Regardless of the type of furniture in the room which is facing flood damage, calling SERVPRO will help to mitigate the situation. Call today!
How Flood Damage Affects Furnishings In Your Concord Area Home
Water can cause several problems for both upholstered and wood furniture items found in your home. Many of which require professional attention to overcome correctly. After a flood, it helps to get your furniture off of the carpet as soon as possible, whether that means blocking the furniture with wood or moving it out of your home entirely.
Facing flood damage on your Concord area property does not need to be a difficult or stressful task. A technician can perform your restoration and help qualify restoration versus replacement costs for each affected item. Remember, it is our goal to take the proper steps to limit your losses and prevent any secondary damages that may occur. Avoid settling for anything less.
When dealing with upholstered furniture, SERVPRO technicians understand how to address the adverse effects often associated with flooding. We are available 24-hours a day, 7-days a week, year-round, and provide professional cleanup and restoration services you can count on to return furnishings to a quality pre-flood condition.
Water affects on upholstered furniture often include:
Swelling and cracking of furniture framing.
A weakening of the frame, due to glue break-down, often leading to additional damage.
Fabrics listed as dry-clean only may spot, causing discoloration.
Dust covers often bleed when wet and sag, staining carpets, rugs, and flooring.
Metal backing on buttons can rust and stain.
Wooden, metal, or plastic legs can stain carpeting or rugs.
Mildew growth may occur if not handled correctly.
SERVPRO teams use a variety of water removal equipment and rapid drying methods to reduce swelling and prevent cracking. Our quick response times make it possible to prevent glue break-down, stains, and rust. We even have specific spot removal procedures in place for preventing discoloration and use furniture blocking or move-out procedures to help limit any losses you might experience.
SERVPRO technicians pay close attention to wood furniture, as well. We use specialized wood care products to help prevent spots, swelling, cracking, or weakening of joints. However, replacement is generally less expensive than restoration on items made of particleboard or laminates.
Give SERVPRO of Concord a call for access to flood damage restorers with Institute of Inspection, Cleaning and Restoration Certification in your area - today. (603) 225-2825
Click here for more information about Concord.