How Can SERVPRO Mitigate Fire and Smoke Damage Restoration in My Bow Home?
4/27/2021 (Permalink)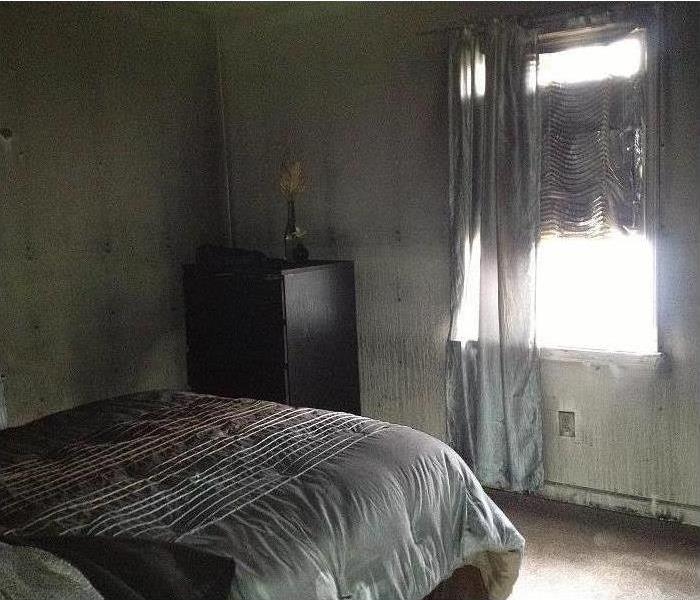 For fire damage restoration, contact SERVPRO with the tools and equipment to make it, "Like it never even happened."
From appliances to structures, SERVPRO offers house fire cleanups in Bow.
Professionals should only handle smoke and fire damage restoration to your Bow home. Fire damaged homes require a unique restoration process to avoid any long-lasting damage and unnecessary loss. It can be challenging to restore your home to its former glory, but professionals at SERVPRO can help you get your home back, "Like it never even happened." Our professionals can begin accessing the damage and start the restoration process as soon as cleared to enter the premises.
Why should you trust professionals for house fire clean up in Bow?
It can be tempting to start the fire damage restoration process by yourself. However, any wrong steps you take can cause the problem to worsen. Here are a few things that might seem productive but can cause more harm than good.
Using abrasive cleaners, especially on your appliances, is not a good idea. Using such products can leave permanent damage to your expensive devices.
Scrubbing the deposited residue can drive the particles deeper into the surface, making it even more challenging to clean.
Using cleaners without prior knowledge about their contents can harm your property. SERVPRO experts have specific cleaning products that can be used on particular surfaces for the proper and efficient removal of the soot residue. We pre-test before applying these agents.
Our FRST fire and smoke damage technicians can clean the covers and exteriors of appliances and electronic devices, but we do not open them up for cleaning. If this is necessary, we can recommend a professional company.
You can contact SERVPRO of Concord at (603) 225-2825 for effective fire and smoke damage restoration, 24/7.