Water Damage Can Come from the Smallest of Leaks in Concord
6/24/2021 (Permalink)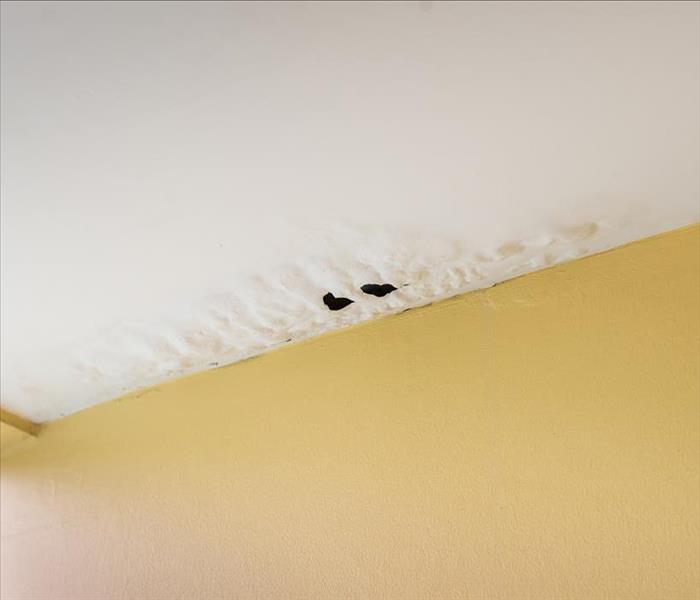 When a water leak damages your Concord residence, contact SERVPRO to make it "Like it never even happened."
Water Damage from Leaks
Small leaks around pipes or drains are often ignored. Many homeowners and tenants feel that the water can evaporate faster than it can accumulate because there seems to be no or very little puddling under the leak.
If you own a home in Concord, water damage protection is required. While it may seem that evaporation is going on at a rate that would not allow such harm to result, this is only because the water is being absorbed by the materials closest to where the water drops are landing. If the water runs down a vertical surface such as a pipe or wall, this can only add to the sustained damage.
Water that seeps behind walls and under floors eventually makes its presence known in other ways. Mold growth, the development of water stains, and dry rot of weight-bearing support structures can all harm your home and create expensive repair problems. Repairing the leak, even a tiny one, is almost always beneficial in more than one way. After the leak is repaired, the damage can be stopped from advancing, and the area can then be successfully repaired.
Water Damage Repairs
When water damage has not shown any signs, our technicians can use moisture meters to detect where elevated moisture levels exist. Trained according to IICRC standards, SERVPRO professionals know where to look for water damage even when it is invisible. A wall may seem sound because of how it looks while it is damaged and needs repair or replacement. We always repair, along with cleaning and sanitizing, before resorting to removal and replacing, as this is the least intrusive, least expensive route to take when restoring someone's home.
Remember, the absence of a wet surface in the presence of a small leak only means that the water is being hidden under the surface but still present. SERVPRO of Concord can help you and your family locate these types of leaks and restore the area so no trace of water damage remains. Call us at your earliest convenience, even in the middle of the night or during a holiday, at (603) 225-2825