Restoring Fire Damaged Items in Your Bow Home
7/23/2021 (Permalink)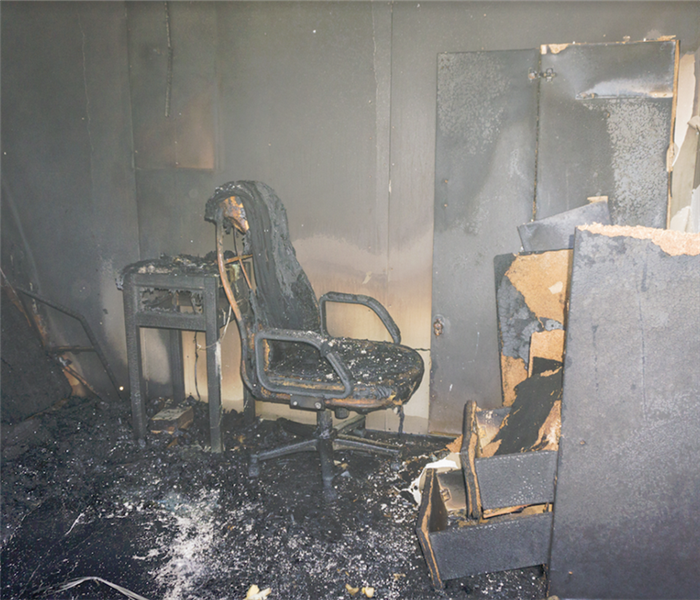 If you are facing fire damage, expert clean up and remediation will help alleviate your stress. SERVPRO has the equipment needed for the job.
Why SERVPRO Uses Ultrasonic Technology To Clean Sooty Items Recovered From Fire Damaged Homes
Our goal in any job is to make the customer's Bow area home exactly "Like it never even happened." Many disasters destroy more than the structural framework and severely impact the contents. Decades ago, many of the items lost in a fire could not become usable again, no matter how much cleaning occurred. Now, we have the technical ability to restore many things that homeowners would need to replace.
We take pride in explaining to our customers why SERVPRO uses ultrasonic technology to restore most of their items from soot contamination that happens as part of fire damage in Bow. We use this technology because it is suitable for so many different things. The main requirements that an object must meet include its ability to become submerged in water and, afterward, our ability to dry it quickly.
Soot Damage Restoration
In a similar manner to hydrogen peroxide that cleans debris from a wound, the bubbles produced by the intense vibrations in our ultrasonic machine lift foreign matter and substances away from the surface of anything placed inside the basket and submerged in the water. This process can take a bit of time when surfaces hold a thick layer or the item contains extensive grooves and other indentations. Still, the results are much less labor-intensive and more uniform than work conducted manually.
Our Fire and Smoke Restoration Technician (FRST) understands the stress families experience when not only their home is affected by fire damage, but their most prized possessions seem lost forever. Knowing that we can restore both keepsakes and everyday items for you makes our work incredibly satisfying from both a professional and personal level. In addition, our work in restoring your belongings with our ultrasonic machine is enhanced by the way we inventory these items as we pack them up for transport to our facility. We are eliminating losses and ensuring that we make a notation detailing any newly discovered damage.
SERVPRO of Concord wants to help families in the surrounding area, including Concord and Penacook, to recover as quickly and as painlessly as possible when fire damage causes ruin to their homes and belongings. Our 24-hour services line, (603) 225-2825, is here for you, 365 days a year.