What Can Homeowners Expect From Professional Contractors After Flood Damage in Concord?
7/18/2021 (Permalink)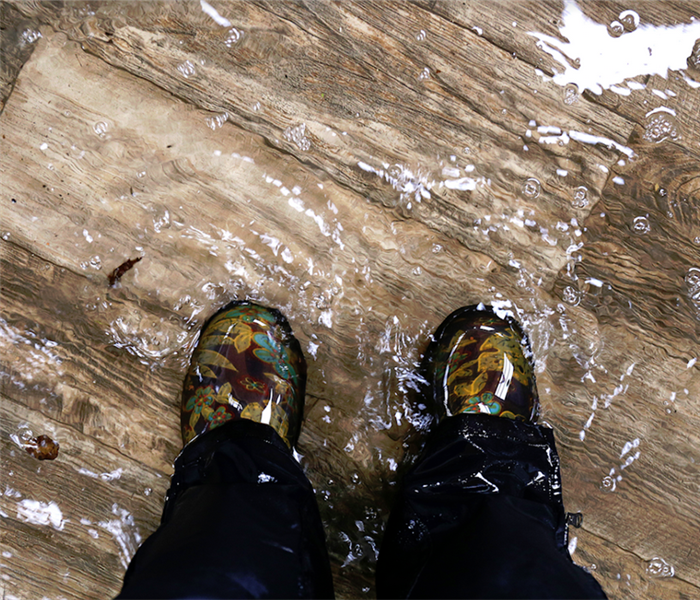 When you are facing flooding in your home, any delay can be quite costly. Contact our SERVPRO team for water removal and remediation services.
Assessment and Control of Hazardous Conditions is Crucial When SERVPRO Answers the Call for Concord Storm Flooding
What is the first task a reputable Concord flood damage restoration professional performs? In a homeowner's impatience to get the obvious flood water out, an initial walk-through of a home might seem unnecessary. On the contrary, reviewing potential structural and water contamination hazards is vital to the safe and successful resolution of
Basement Flooding
Sewage Cleanup
Why Does SERVPRO Conduct a Preliminary Hazard Assessment?
No matter how overwhelmed Concord homeowners are with flooding, preventing risks of injury, severe illness, or even death is worth the extra time a safety review takes. Expect SERVPRO to evaluate your home for at least the following before the commencement of emergency services for water damage:
Slip, Trip, and Fall Concerns
Trapped Water Above Ceilings or Behind Walls
Chemical Hazards
Infectious Waste and Molds
How Does SERVPRO Control for Safety Issues?
Interventions range from signage or barriers to prevent slips to controlled demolition like weep holes and flood cuts to release the pressure of gallons of trapped water. When fluids are highly contaminated, resident evacuation and worker donning of personal protective equipment (PPE) are required. Containment of tainted water for disposal and application of antimicrobials meet or exceed restoration industry best practices while protecting both you and SERVPRO team members.
Rely on the team from SERVPRO of Concord to keep you and your family safe during flood damage mitigation and remediation. Call (603) 225-2825 24/7 to schedule an assessment followed by necessary safety controls and restoration services.