What Guides Mold Removal Companies When Resolving Mold Contamination?
10/13/2021 (Permalink)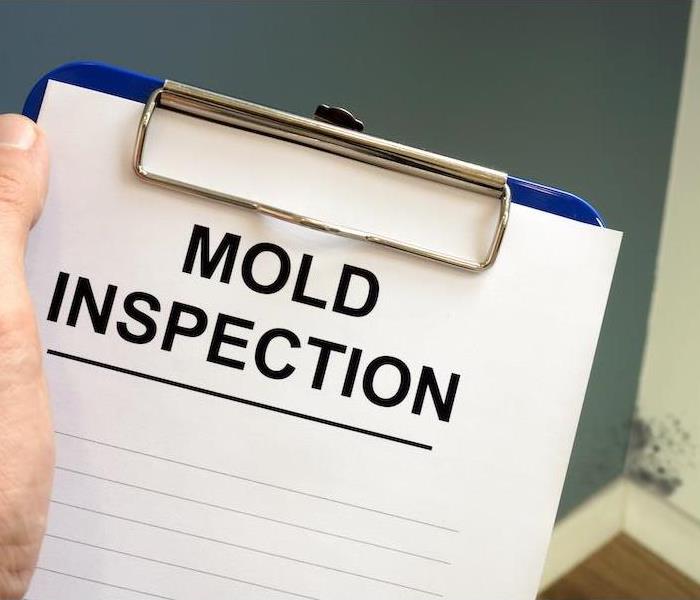 SERVPRO technicians know what to look for when inspecting for hidden mold damage in your property. Call us today, we will come take a look for you.
SERVPRO Bases Remediation Decisions on the Evaluation Done at Each Loss Site
Mold development in a property is a great inconvenience. It ruins finishes and affects indoor air quality at the very least. That you need to remediate mold contamination may not be questionable. However, doing so independently or involving mold removal companies may not be very clear. One way to ease the decision-making is by evaluating how such companies approach the process.
Most of the mold removal companies operating in Concord have dealt with the problem repeatedly. Therefore they come up with systemic ways to resolve infestations. For example, SERVPRO treats every incident uniquely while relying on the knowledge gained over the years to aid decision-making.
Crucial Factors That Guide The Professionals Include:
The type of materials contaminated
Where the mold colonies are located
The level of contamination
Porous materials with visible infestations are usually unsalvageable, so our SERVPRO technicians plan to tear down the identified areas. For the rest of the materials, cleaning procedures such as vacuuming or wet wiping with antimicrobial products is necessary. For heavy contamination on solid wood or concrete, we use aggressive cleaning processes such as wire brushing.
Mold rarely develops in the entire house. Contamination can be restricted to the ceiling, attic, interior or exterior walls, or bathroom. The location has a significant impact on the decisions the companies make. For instance, if it affects the ceiling, relocating contents and the people living in the house may be mandatory to protect them from harm during remediation. The location also determines the equipment needed because of the need to reach elevated or concealed areas.
SERVPRO of Concord deeply probes the contamination at your property before recommending solutions, ensuring that you are satisfied. Call us at (603) 225-2825. We're Faster To Any Size Disaster.