Does Your Concord Commercial Property Require Water Damage Repair?
12/14/2021 (Permalink)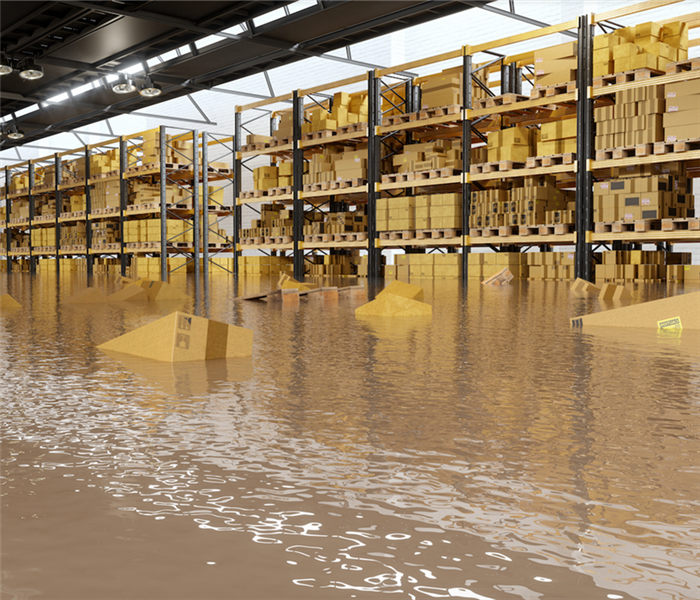 Has your business been affected by water damage? Our SERVPRO team is standing by with knowledgeable technicians and equipment to tackle the repair.
Calling SERVPRO to Your Concord Commercial Property Gets You Reliable Water Damage Repair, Fast!
Property damage from water intrusion is the last thing you want at your commercial building. Closing your doors will lead to lost revenue, especially if you are in the service industry. Nobody can afford water damage downtime, so you need a team on your side to reach 24-hours a day. SERVPRO's commercial property restoration team will help you keep or re-open the doors of your Concord business in a timely manner.

Facility directors, property managers, and business owners in the area can trust our skills when you contact us for commercial water damage repair in Concord. We are a trusted restoration provider in the industry and proud to be locally owned and operated. These are a few of the commercial operations we can serve with water removal services and restorations:
Small retail outlets and large shopping centers
Entertainment venues and hotels
Banks and financial institutions
Condos and apartment buildings
Nursing homes, labs, healthcare facilities, and hospitals
Industrial sites, production facilities, and packing plants
Storage facilities and warehouses
Religious institutions and churches
Municipal and government buildings
Private and public educational buildings
Offices and professional buildings
Get Back to Business Faster with a Call to SERVPRO!
Water damage within a commercial setting brings unique problems to the table. Ceilings, office furnishings, walls, and carpeting need prompt attention. Subfloor and sheetrock that get saturated can impact the structural integrity of your building. Additionally, the damp environment turns into a breeding ground for mildew and mold. SERVPRO responds within hours of your call to begin water mitigation, drying, and deodorization to ensure everything gets back to pre-water event condition. With SERVPRO, you never miss a beat!
Call SERVPRO of Concord to inquire about our water damage repair or to have us come out to your commercial building to assess the damage present. You can reach us for emergency response by dialing (603) 225-2825.