What Makes It Difficult to Clean-up After Fire Damage to Your Bow Home?
3/8/2022 (Permalink)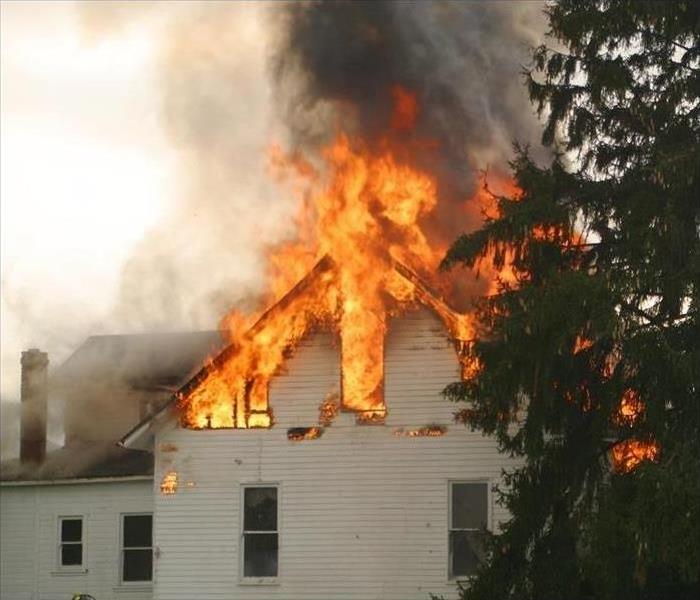 SERVPRO technicians fully understand the different factors that affect your home during a fire and how to properly clean them.
Factors Affecting the Fire Damage Cleaning Process
Not all fire damages are alike; while some are easier to restore, some can be quite a challenge. The cleanability of your property after fire damage depends on many factors, including the type of fire and the material involved.
Knowing these factors can make it easier for you to prepare for the extent and the time required for a complete fire damage restoration of your Bow home. Here is a closer look at some of these factors in detail.
The Type of the Surface Involved in the Fire
The type of surface involved has a significant impact on the cleanability of your home by SERVPRO professionals. While non-porous surfaces such as glossy enamel paint and vinyl wallcoverings are easier to clean, porous materials such as flat latex paint and paper wall coverings are more difficult to clean. The smoke and soot particles can penetrate the pores and cause damage that is notoriously difficult to clean. Similarly, if synthetic fibers and plastic material is involved, the thick and greasy smoke can cause significant damage compared to natural material such as wood.
Age of the Surface Involved in the Fire
Older surfaces are harder to clean compared to newer surfaces. As old surfaces such as paints, carpets, or wall coverings age, they develop pores that are a challenge to clean compared to more unique surfaces that do not have such pores.
Amount of Moisture
Moisture can also affect the ability of the smoke and soot residue to set and cause staining. Accordingly, if sprinklers were activated or surfaces were saturated with water due to firefighting efforts, the damage is more difficult to clean.
Temperature Changes
In some instances, if the smoke residue contains hot oils that are quickly cooled, they can form a film on the surface that can be difficult to clean.
Our IICRC-certified SERVPRO technicians have extensive experience dealing with various kinds of damage. We use some state-of-the-art equipment to get the damage under control in no time.
Call SERVPRO of Concord at (603) 225-2825 today to schedule an appointment and speak to one of our expert technicians regarding your restoration needs.