Inspections and Estimates Begin Concord Fire Damage Restoration
8/8/2022 (Permalink)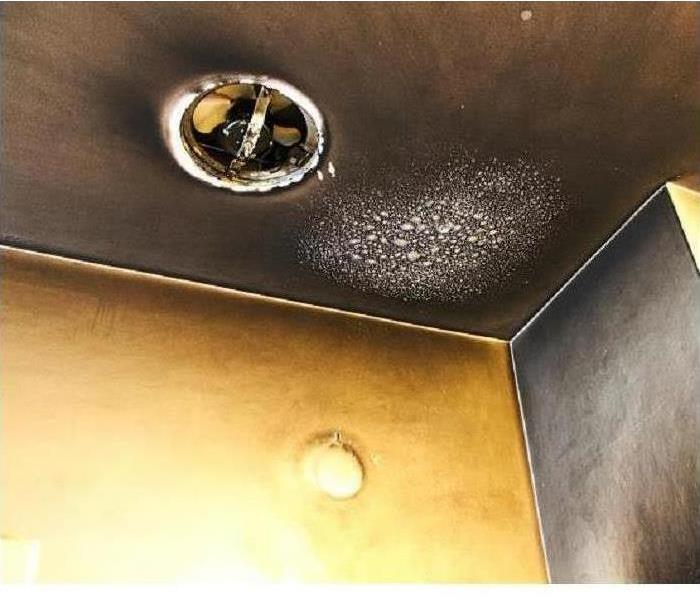 Smoke and soot damage can be difficult to remove. Call SERVPRO for effective fire damage restoration services.
Getting Fire Damage Restoration Approved
With such a finite timeline to restore and clean your home after a fire, early actions and assessments can help to focus these efforts. Inspections can begin as soon as our SERVPRO team first arrives.
Why Are Inspections Important?
Fire damage restoration in Concord homes can be significantly aided and benefited by a pre-job inspection and scoping. Crew chiefs or production management can get this process started and identify some of the pressing concerns in the structure after a fire, such as:
Damaged structure
Malodors
Ruined contents
Water damage
Starting Emergency Services
In particular, inspections can help steer necessary mitigative action for the property. Emergency services can often address the most pressing concerns discovered by restoration professionals even before confirming the go-ahead from the insurance company to prevent the situation from worsening inside your house.
Setting Clear Restoration Objectives
It is essential for the homeowner's peace of mind to understand the work to be done and how it helps return the property to preloss condition. Restoration objectives provide an accurate timeline for house occupants to know when they can expect life to return to normal. We set specific milestones for mitigation, restoration, cleanup, and even build-back services as necessary.
Getting Your Damage Claim Approved
Clear and defined estimations and inspections are necessary for getting damage claims approved through your insurance company. As a preferred vendor for Concord's local and national insurance brands, we understand the needed documentation and evidence to expedite claim approval.
Before restoration and recovery services can begin after a fire, data must be collected and formed into a plan with a clear definition. Our SERVPRO of Concord team dispatches experienced professionals like our production management to inspect properties and create estimates to get the fire restoration process started as soon as possible. You can reach us anytime by calling (603) 225-2825.