Flood Damage in Concord and Your Home
8/8/2022 (Permalink)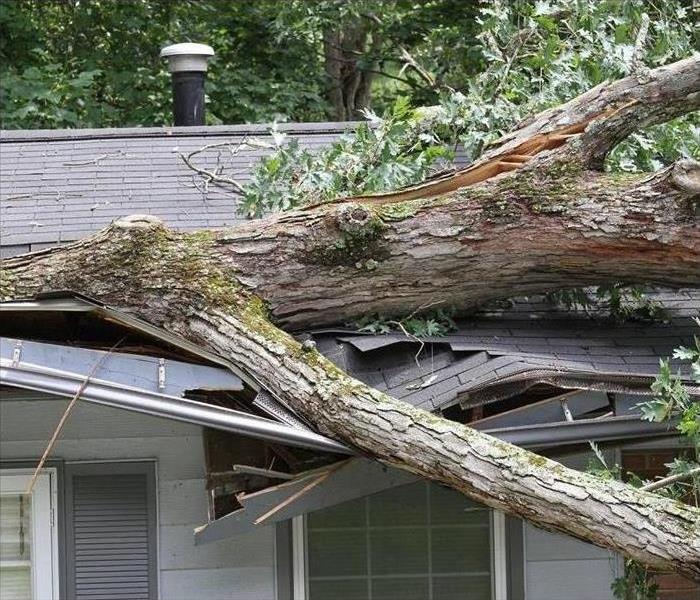 If storm damage strikes your home, call the professionals at SERVPRO to restore your home "Like it never even happened."
SERVPRO's Crew is Trained and Experienced in Thoroughly Restore Your Home after Flood Damage
Torrential rain and lightning storms wash away the dirt and grime covering the city of Concord, but the damage it can cause to your home through flooding can bring about severe problems. This water carries that washed-away grime directly into your home and leaves it there once the waters recede. This grime also includes pathogens, microbes, and other biological matter that can cause health effects.
SERVPRO assists homeowners in Concord by undoing the flood damages affecting their homes. Our extraction equipment removes the water of any amount, and then we thoroughly dry out your home's interior. Heat, air currents, and drying equipment all work together at specific times to create a drier atmosphere. Our training and experience help us determine the best approach, even in homes with closed spaces and long hallways.
In addition to drying your home's interior, we perform sanitation services to return your home's interior pathogen load to normal ranges. We not only have equipment that reads the amount of moisture in a material, but we also use devices that can read how many foreign particles cover the surface. Our extraction machines also remove those tiny organisms, which can cause health effects in both people and pets.
Our experience with flood damage and its effects include the control of odors left behind by water. These odors, evidence of microorganisms, and decaying matter can last for months or even years, or until we remove them. Our Odor Control Technician (OCT) holds IICRC certification and can help your home lose its post-flood musty odors. Ozone treatments or the use of hydroxyl gas can eliminate such problems. Helping restore even how your home smells remains an essential goal for our crew members.
SERVPRO of Concord can help your family after flood damage makes things unlivable. Call us at (603) 225-2825.