Protecting Concord's Businesses from Water Damage
11/9/2022 (Permalink)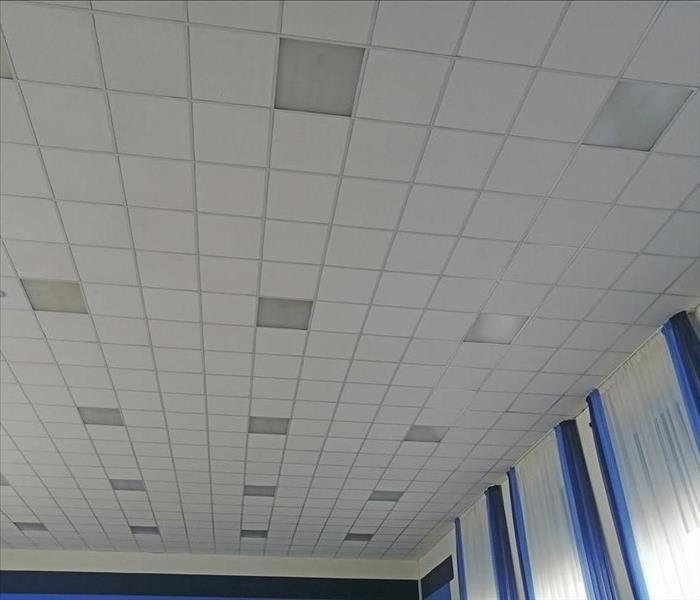 The SERVPRO aim during water damage mitigation is to rapidly extract moisture and keep your Concord business in business.
SERVPRO Water Removal Services Can Help
Water intrusion can be disruptive to your business. Generally caused by plumbing malfunctions, the impact of a burst pipe or sewer backup can affect the business's ability to function as expected. SERVPRO is a registered commercial restoration service that can help to restore your premises and allow normal working conditions to resume. There are numerous aspects to water restoration. Our specialties include the following:
Water mitigation
Water Cleanup
Water damage restoration
The simple part of water removal in your Concord business is extraction. Our technicians mobilize quickly to provide extractors and pumps to eliminate the excess liquid. The challenging part of water restoration is drying materials to an acceptable level. One of the reasons this process can be complicated is the fact that materials respond differently to water. Some materials absorb large amounts of moisture in a short time. Others absorb moisture much more slowly but can be tough to dry. We refer to these differences as material permeance. We have several strategies for tackling absorbent and non-absorbent materials.
Methods for drying wet materials
Reduce relative humidity to 30% to 45%
Assess the moisture content of materials using penetrative probes
Strip materials of finish or varnish that may inhibit evaporation
Forcing airflow above and beneath (or front and behind) structural materials.
Office spaces have unique material construction. Commercial premises utilize sheetrock, acoustic tiles, and gridlines, which are less common in residential properties. Ceiling tiles are generally removed in the early stages of restoration to allow air circulation into gridlines. Since acoustical tiles are relatively inexpensive, a technician may decide it is cheaper to replace tiles rather than dry them. Sheetrock and acoustic materials can take 5 -7 days to dry correctly. If the business premises are temporarily closed for restoration, replacing tiles and sheetrock can be beneficial as it significantly reduces the closure period.
If your business is impacted by water intrusion, contact SERVPRO of Concord for water removal at (603) 225-2825.