Professional Water Damage Remediation Saves Concord Nature Center Displays
12/31/2017 (Permalink)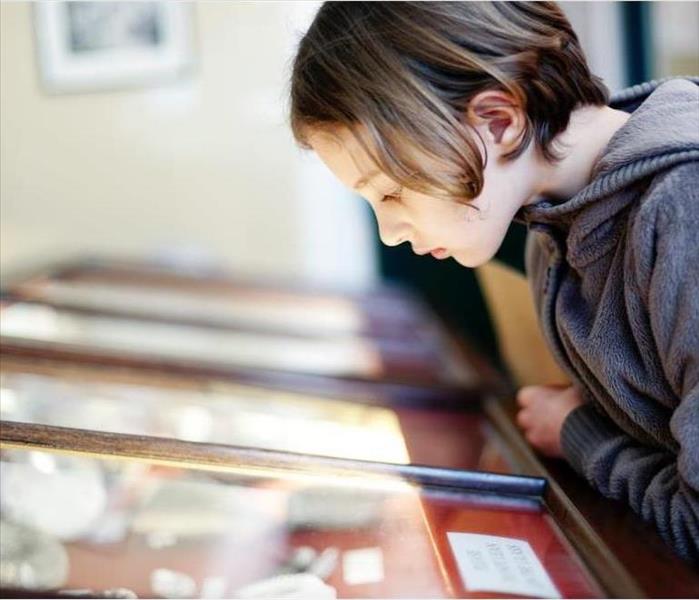 Exhibits often house priceless history that cannot be replaced. If your exhibit has suffered from water damage, it is best to contact SERVPRO.
SERVPRO Technicians Bring Moisture Detection Tools For Thorough Remediation at Your Commercial Location
Honoring a sense of Concord's natural history through dioramas and other educational displays offers citizens and visitors a grasp of the past, present, and future in our area. Significant damage to the indoor exhibits is possible when water intrusions go unnoticed or ignored. Our water damage crews employ best practices to restore affected areas, preserving both the structure and the history contained within its walls.

Persistent leaking from a poorly draining flat roof caused commercial water damage to the Concord nature center. Some of the educational exhibits affected have soaked walls, and the depictions of plants, animals, and birds are at risk of severe deterioration. We offer the tools and the training to find and remove water, and then to dry out and restore the displays.

A thorough assessment of the extent of the water damage informs the next steps taken by the SERVPRO team. Because of the unique characteristics of the rooms affected, water damage may be hidden. Our employees train in effective methods to measure and monitor the moisture content of both the underlying materials forming the structure of the building and the various natural and artificial components that make up the displays. Sophisticated scanning equipment helps us locate water pooled in recesses, between walls and behind partitions, and any other pockets of moisture that are likely to cause continuing damage if not removed.

We extract standing water, taking care not to damage the exhibits further. The next step is to develop and execute a drying plan to reduce the remaining moisture to normal levels. With the high risk of damage threatening articles that cannot be replaced, speed and skill are both necessary. SERVPRO crews train under the auspices of the Institute of Inspection, Cleaning, and Restoration Certification (IICRC), an international standard-setting organization for the water damage remediation industry.

Training in psychrometry, also known as the science of drying, is a core IICRC course taken by our crews. We learn how to balance air movement with heat and dehumidification to move water vapor permanently out of structures and contents. Air movers, heaters, and desiccant dehumidifiers positioned appropriately swiftly lower the moisture content from the water damaged areas, allowing us to repair and touch up deterioration, making the center look "Like it never even happened."

SERVPRO of Concord is ready to tackle any water damage in your business or community space. Call us at (603) 225-2825 to set up an appraisal and get the restoration process moving.

For more information regarding Concord, click here.