Why DIY Cleaning Cannot Remove Mold Completely in Your Concord Home
5/4/2018 (Permalink)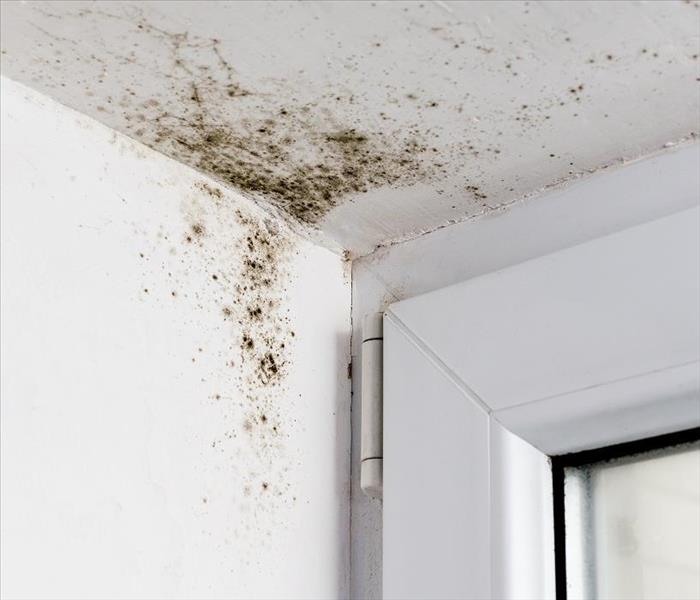 With any present moisture and the right temperature, mold spores can develop in your home, call SERVPRO to remediate the damage.
Trust the Professionals at SERVPRO with Your Mold Damage Remediation Needs
Mold is much more common in Concord homes than you might think. Many homeowners in the area attribute the growth of mold to uncleanliness and consider their routines of upkeep on their homes can prevent it from happening. Unfortunately, mold spores seating on surfaces in your home has nothing at all to do with the cleanliness of the home that you keep. It does have to do with the presence of moisture in areas of your house and warmer temperatures. With these minimal conditions to spurn mold colonies, fungal growth can occur in a short period.
When it comes to combating mold damages in your Concord home, many are also misguided to believe that DIY methods can be as effective as professional remediation techniques. With the typical cleaning utensils and cleaners available to homeowners, the best that you can hope to achieve is the removal of surface mold, though these cleaning actions do not penetrate beyond the surface to impact the entire hyphae.
Our SERVPRO professionals have multiple strategies to address the mold that grows in your home. Removal begins with the isolation of the affected area so that active spores do not have a chance to spread to new areas of your house while remediation is underway.
Preventing this expansion of the colonies falls to negative air chambers and air scrubbers with HEPA filters to trap microbial particles, debris, mold spores and more floating around in the environment.
Removal can occur in a multitude of ways, from soda blasting to sanding, all with their unique advantages to specific situations. The SERVPRO mold remediation specialists assigned to combat the damage to your home can determine the best solution for the colonies present there.
The discovery of mold in your home might not seem feasible at first, but with the simplicity with which it can grow and thrive, it happens to more homes than you might believe. Trust in the experience and dedication of SERVPRO of Concord to help you remediate this problem as soon as you discover it. Give us a call anytime at (603) 225-2825.
Click here for more on Concord.