Our Team Is Available 24/7 In Concord To Handle Water Removal
8/28/2021 (Permalink)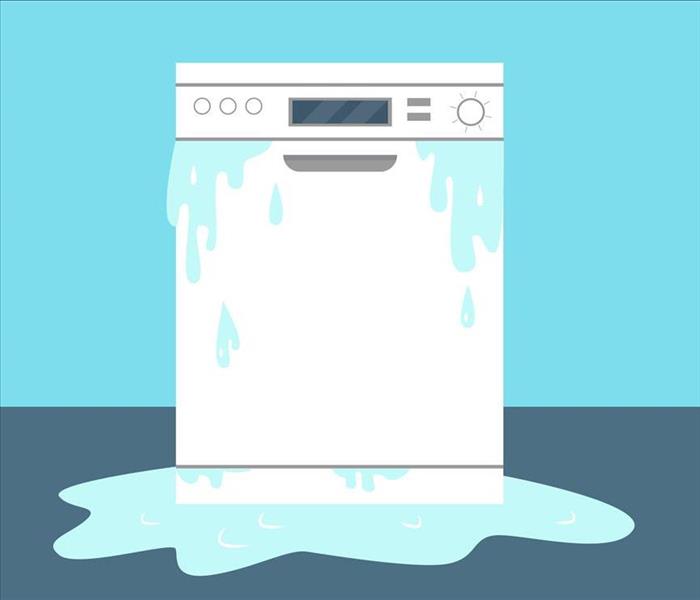 Water damage in your home is a job for SERVPRO. We use the latest technology and equipment for every job.
Avoiding Problems That Can Occur After Water Removal in Concord Homes
Did you know the national average for water damage in homes shows that a water loss event is likely to occur at least once every eleven years? Commonly seen sources are from plumbing problems, appliance malfunctions, or structural issues such as hydrostatic pressure causing water in the basement.
Many issues can occur post-water removal in Concord homes, and SERVPRO technicians monitor the moisture levels in the room and look for signs of mold growth to halt infestations before they start. Inadequate drying has the potential to result in foul odors and weakening of building materials.
Why SERVPRO?
Each technician undergoes rigorous training in the restoration sciences, including hands-on situational experiences, so they learn the best practices for handling different types of loss. As advances happen in the restoration industry, the technicians engage in ongoing education to stay on top of the latest developments in both equipment and methods.
Water Removal Methods
When technicians extract water from a home, they have different equipment depending on the type of surfaces they are working on. Squeegees work great on tile and wood floors, while rovers and weighted extractor wands perform well for pushing the maximum amount of water out of carpet and padding.
Avoid Mold During Water Cleanup
It does not take much for mold spores to germinate, and SERVPRO technicians work proactively to inhibit any type of mold growth during and after water loss mitigation through the use of antimicrobial cleaning agents as well as sealants to avoid infestations.
Avoid Musty Water Odors
The lingering reminder of the water damage in the home may point to moisture remaining. To avoid this happening, SERVPRO technicians use different kinds of moisture detection equipment (depending on the surface they are scoping) to confirm after drying, there is no residual moisture present. After drying, the surface wipe-down with their cleaning agents such as SERVPRO's own Orange cleaner leaves nothing but a fresh scent while it kills odor-causing bacteria.
SERVPRO of Concord at (603) 225-2825 has the training and equipment for fast, efficient water removal. The emergency response team is available 24/7 to make the loss in your home "Like it never even happened."