A Burst Pipe Led To Water Damage In My Concord Living Room – Is Everything Lost?
10/22/2021 (Permalink)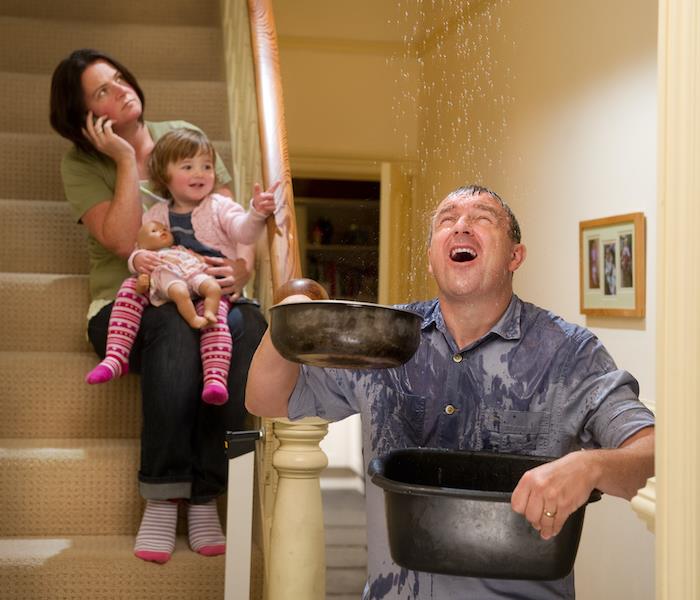 Call our skilled technicians at SERVPRO for swift water removal and remediation efforts in your home.
Water Damage Mitigation in Concord is One of SERVPRO's Specialties – We Can Work with You to Establish What Can Be Restored
Things like burst pipes are common reasons for water intrusion in Concord homes. Gallons of water can stream into your home in a short time. If your living room was impacted, it could mean water-damaged furniture, carpets, and bookcases.
My Carpet is New – Can It Be Saved?
Water from pipes is typically clean water, which means your carpet has a good chance of restoration. Water extraction in your Concord home is going to be the initial priority. Three methods work well in restoring carpets to preloss conditions. These include:
Deluxe precondition and rinse works well on moderate to heavily soiled carpets. Our technicians use a cleaning product that is applied to the rug and remains on it for 10 – 15 minutes. An extraction wand can then be used along with a rinsing solution or water.
Rotary jet extraction does much of the same as the Deluxe method, but an RX-20 device is used. This is a rotary jet device that agitates the carpet while compressing the fibers to extract water.
The Showcase method is an excellent choice in carpet cleaning as the rug gets cleaned twice. The technicians use a special cleaner and rinsing agent to improve the PH levels making the item easier to clean.
Furniture & Drapes
If you caught the plumbing problem in time, the furniture might not have suffered much damage. Our water damage restoration experts are often able to mitigate any water damage that affects upholstered furniture, wood furniture, and drapes. They can dry the content and carpet using powerful air movers and dehumidifiers.
There is no reason your living room content should be lost. Our crews understand how crucial immediate water extraction is to restore your home quickly. Contact SERVPRO of Concord at (603) 225-2825 for service that is, Faster to Any Size Disaster.